Culture
Ahmad Al-Barjas: I Care More About Accuracy and Credibility Rather Than Getting the Scoop.
Meet the rising media personality, Ahmad Al-Barjas, his first interview yet.
Written By THE AVENUES INSIDER
15 Feb, 2023
Despite his recency in Kuwaiti media, he managed to secure a spot in the world of reliable news and credibility. And now, the name Ahmad Al-Barjas has become synonymous with accurate, valid information.
On the occasion of the national days celebrated during the month of February, we decided to interview the young, rising Kuwaiti personality, Ahmad Al-Barjas, in his first interview yet.
Keep reading to get to know more about Al-Barjas' beginnings in the media world during COVID-19, the reason behind his credibility and passion for the media, the show 'Manthoor', and much more! 
Ahmed, we would like to get to know you better, tell us a little about yourself.
Before answering the question, I would like to share that this is the first interview in my career.
As for myself, I am a Kuwaiti young man who loves his country to the point that I took it upon myself to clarify the information being spread to motivate others. Unfortunately, there is a problem of incorrect and inaccurate information circulating in the media, which evidently has many negative effects.
When did you dive into the world of Kuwaiti media?
It all began in March 2020, with the beginning of COVID-19 when false news and videos were circulating around the internet. One incident included a video of a person 'infected with coronavirus' walking in a zombie-like manner, then falling and dying; at the time, people were terrified of the virus as no one understood it or its impact quite yet. That's when I decided to take it upon myself to make sure people received accurate information to prevent unnecessary panic.


And although I majored in Finance, I grew up in a home passionate about media, my father was a phenomenal journalist and the owner of the weekly newspaper, Al-Sabq.


I began collecting information circulating in the social circles in Kuwait about COVID-19, communicating with concerned officials, clarifying the validity of the news, and publishing foreign reports from the main source. I also translate reports I publish myself to ensure the accuracy of the information received and that there are no errors during the translation of the news.
"I truly care more about accurate news and credible sources rather than getting the scoop."
What would you prefer to be labeled as, a journalist, an influencer, or something else?
I'm not a fan of labels, I don't need one. I'm just Ahmed Al-Barjas.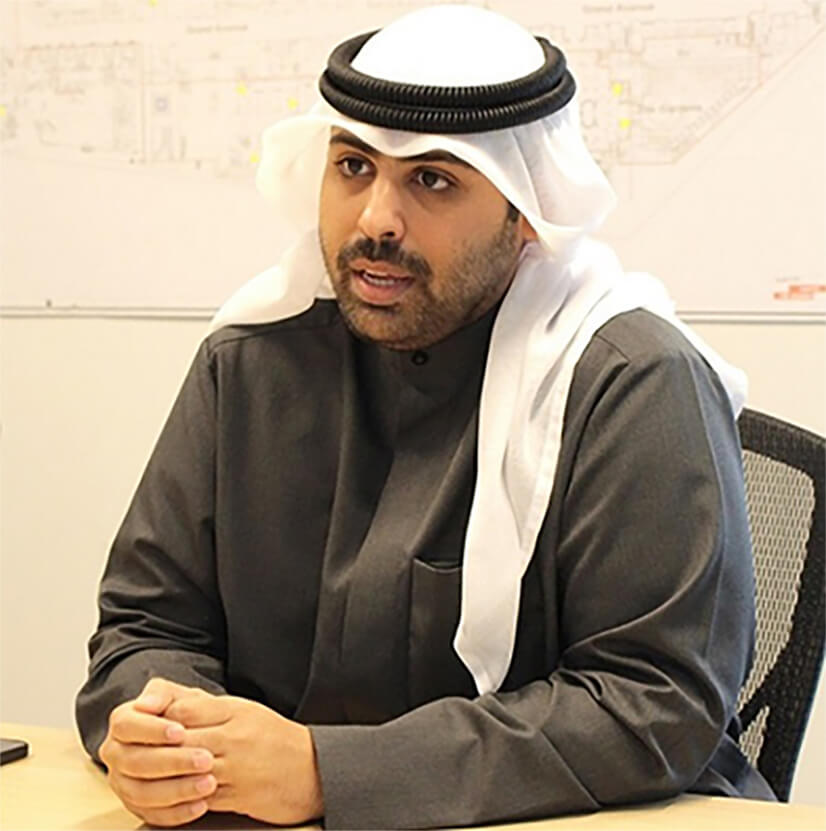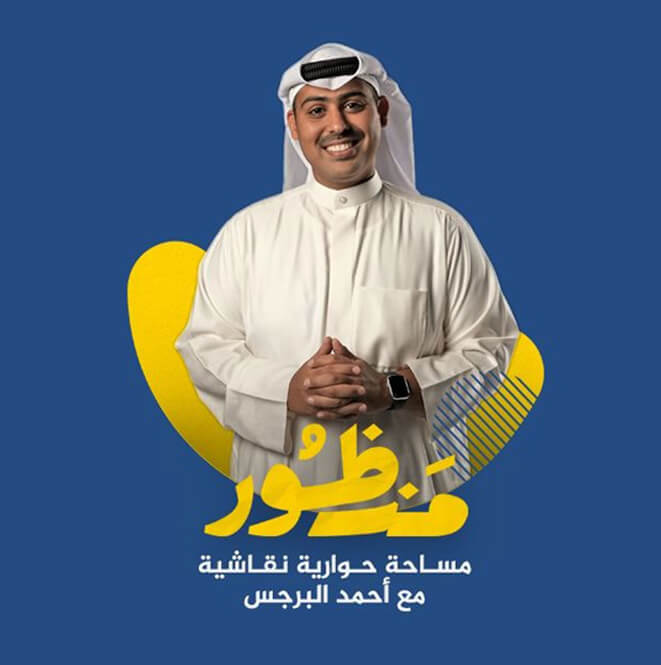 The news that you publish on your Instagram account is always credible, what are your criteria for choosing them?
I begin by choosing information or news that I feel has caused confusion, and that if no clarification is provided, may create chaos among people. I undertake the task of reaching the sources of the information, even if it takes me a while, and to great lengths, because I believe in professionalism and honesty. Thankfully, I receive great help and cooperation from all different sides.
I truly care more about accurate news and credible sources rather than getting the scoop, because conveying news is a social and professional responsibility that I don't take lightly, it is also vital to win the public's trust.
How many followers have you gained on your Instagram account after becoming public?
Before getting into media, I had just under a thousand followers and today I have over 28 thousand followers, which I regard as a big responsibility because I understand that they follow me expecting correct and credible news. This is why I am keen to convey the information correctly and impartially to maintain the trust of the followers that interact with everything I post.
"I am a Kuwaiti young man who loves his country to the point that I took it upon myself to clarify the information being spread to motivate others."
You have a podcast called 'Manthoor', what was its purpose? And did you achieve it?
Abdullah Boftain from Kuwait News contacted me and presented me with the idea of 'Manthoor'; I loved the idea of hosting more than one guest and calmly discussing, debating, and listening to different opinions, this is something we're truly missing in society because we tend to put people in molds. When you sit in a session and listen to points of view you are with and against but still accept them, this is considered the beginning of the path of reform and success.
I'm proud and grateful to say that the program succeeded in achieving its goal, because after we discussed the topic of tourism in Kuwait, we found a great reaction; since our episodes about this topic aired, Winter Wonderland was announced, and later many great initiatives were launched. I hope the same reaction could take place regarding what we discussed in our episode about education as well.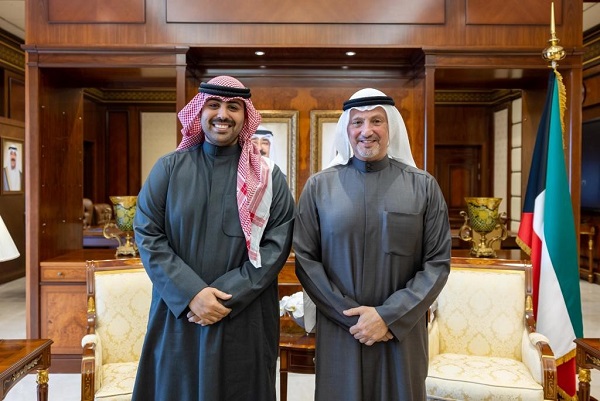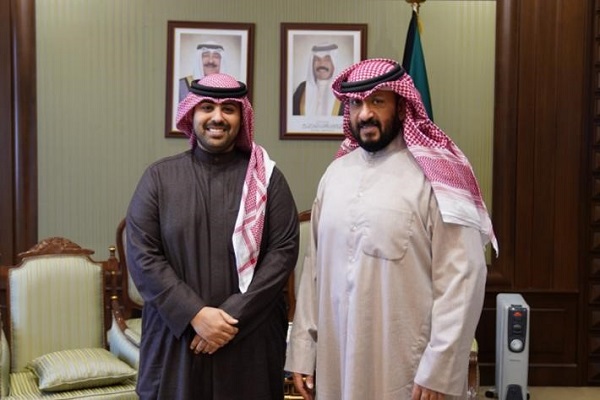 Your appeals to government authorities are usually swiftly addressed, what is your source of strength?
The key is honesty and trust in what I publish. I do not offer appeals but draw attention to the fact that there is an issue, and government agencies usually interact and remedy the issue. The success behind this communication with officials in Kuwait and building strong relationships is first and foremost by the grace of God, and second because I share information with credibility, and transparency, and by praising or criticizing when necessary.
What is the best advice you've ever received?
This advice was given to me by my role model, my father, and it is to put God at the forefront of everything I do.
What do you aspire to achieve?
I aspire to spread awareness of the dangers of circulating rumors and false information, in order to avoid spreading them as I find that this is a community issue.
Last but not least, a word for The Avenues Insider readers.
First, I'd like to say that I am a regular visitor to The Avenues! The Avenues is undeniably one of the most important tourist attractions in Kuwait, and I feel as though it has become a small country – it's only missing an airport!
As for the readers, happy holidays! May God forever bless our homeland, Kuwait, and all the Arab and Muslim countries with safety, security, stability, and progress.
Kuwait is precious and invaluable. I have lived abroad for four years during my studies and felt the true value of Kuwait. The national holidays are more than just balloons, and I hope that this reflects in people's daily behavior.