Lifestyle
Shop Till You Drop With the Avenues Shopping Marathon!
Buckle up, it's shopping time! here's your guide to shopping like a pro.
Written By The Avenues Insider
22 Nov, 2023
We hope you've been saving up money because The Avenues Shopping Marathon is this weekend, from November 23rd - 25th! The Avenues Shopping Marathon is one of the biggest events of the year, and with over 150 of your favorite stores with major sales and amazing deals, you won't want to miss out on it because it's a BIG one!
Since our team loooves shopping, we've decided to share some of our best tips to help you enjoy your shopping experience this weekend.
On the Day, Be an Early Bird!
The early bird catches the worm, and those who come first during sales always get the best deals! The Avenues opens at 8:00 a.m., so come then, drink a cup of coffee, and wait for the stores to open. You want to be there early, energized, and ready. 
Consider Spending the Night
Listen, we take our shopping very seriously. If you reaaally want to be ready and make a day out of it, spend the night before in Hilton Garden Inn – Kuwait or Waldorf Astoria Kuwait. This way, you could sleep a few more hours, have your breakfast at ease, and get ready to start your shopping marathon!
Make A List of What You Need
To be extra efficient, make a list the night before of the things you absolutely need so you could truly benefit from all the amazing deals. Afterward, if you have time (and money) left, buy other things.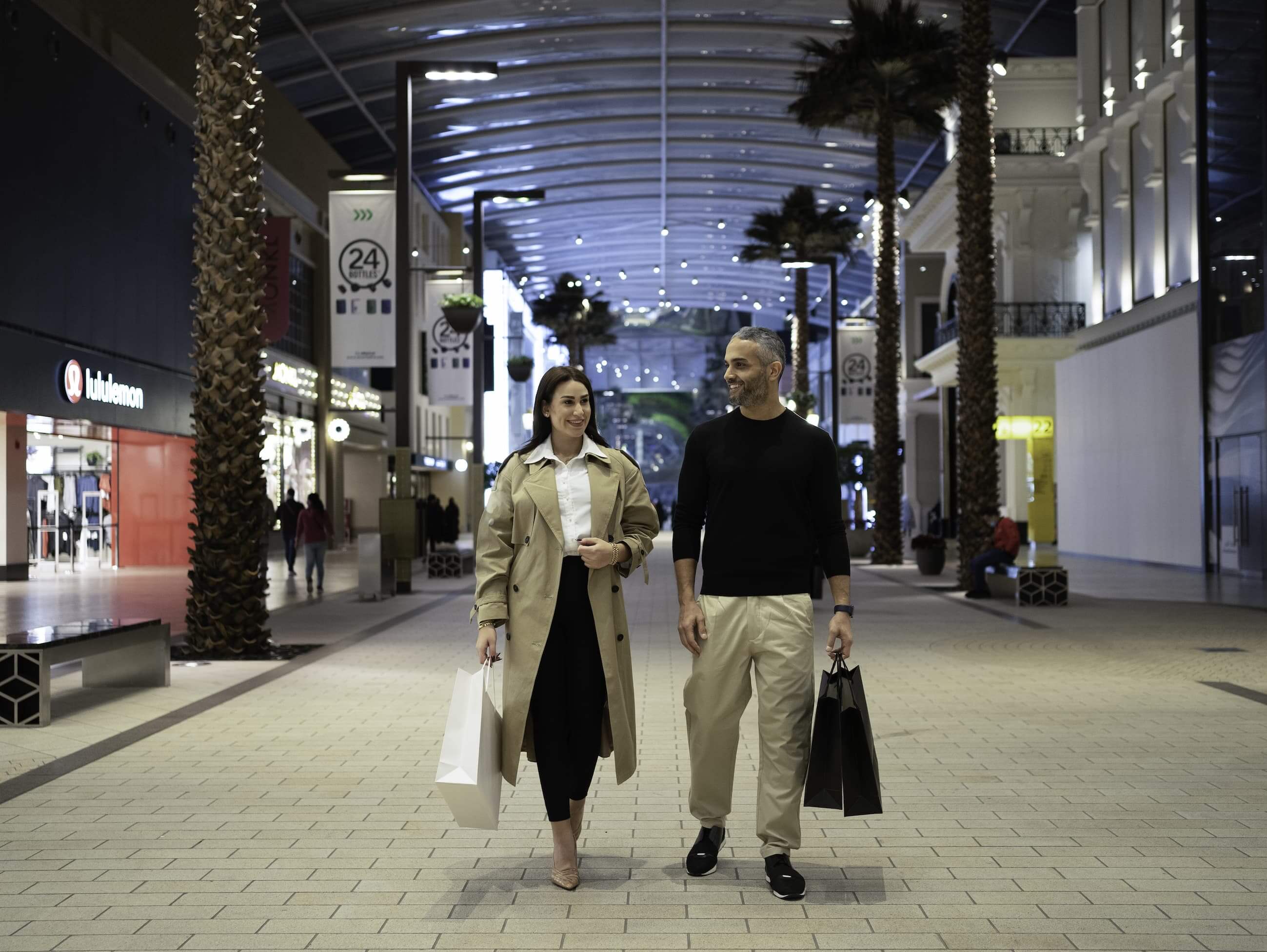 Take a Break: Have Lunch at The Avenues!
Your day will be tiring, what with all the walking and carrying the bags, so don't forget to take a break and have a bite because guess what? Even restaurants have great deals! 
Eye Your Favorite Pieces a Few Days Early
We know that it may get a tad crowded and that some people don't enjoy shopping then. In that case, come a day or two early to pick out what you want during the quiet before the storm and try to reserve a few pieces (if the store allows it), then come on the day and buy it!
Dress Comfortably
The Avenues is around 1.3 km long with over 1,100 stores, which means you will walk a LOT, so comfort is key here! Make sure you wear your most comfortable sneakers and for the ladies, only your lightest bag (preferably a cross bag). 
Have Your Locations Ready
Did you download The Avenues App? You should if you didn't, it'll be very helpful for the marathon. The app has all the stores with their location (it's like having your own Google maps for The Avenues!), there is also a "save my parking" feature that can help you locate the closest parking to your favorite stores which will help you efficiently organize your trip.
Pick Timeless Pieces and Necessities
We know those deals are amazing, but instead of buying something just because it's on sale, this is your opportunity to invest in timeless pieces, equipment, electronics, and appliances while they're a little more affordable.
Pick Up the Heavy Items at The End
If you're planning to buy items on the heavier side (appliances, furniture, etc….) then try buying them at the very beginning and reserving them at the store (if the store allows you to), and you could come and pick them up at the end of your day.