Lifestyle
MEET THESE 5 INSPIRATIONAL ENTREPENEURS: FATEMAH ALHABIB
Fun fact: Fatemah is not afraid of trying anything new.
Written By The Avenues Insider
17 Mar, 2022
This month is all about women and their achievements, and because we believe that women need to be celebrated every day, The Avenues Insider spoke to five inspiring women who decided to follow their passion, break barriers, and start something new in Kuwait.
We asked about their beginnings, their journey, keys to success, and finally, we invited the women to share a few words of wisdom in hopes to inspire all women trying to make it happen.  
So, for all the entrepreneurial women with a dream and a vision, who just need a little nudge of inspiration, keep reading; we hope the stories of these incredible women inspire you as much as they've inspired us.
You can also read about Farah Asaad, Evette Abou Samra, DJ Bonita, Hana Jafar. 
MEET FATEMAH ALHABIB
Stories are a part of our daily lives; it's how we understand the world and connect with one another. Storytelling has the transformative power of helping people see the world differently, relate to people, and change or create new ideas.
"Everyone has a story to tell" is what Fatemah Alhabib had in mind when she was creating Qesati. A strong believer in the magic of storytelling, she decided to create a space to inspire and be inspired.
You can check out Qesati's account to find out more about their sessions. For those who would like to join, you are guaranteed to leave Qesati with a bigger heart, and a deeper mind. 
WHAT IS QESATI?
Qesati is a storytelling circle and initiative about bringing people together to inspire one another and feel inspired by other people's stories. Through speakers, collaborations, and people's stories, attendees are exposed to other backgrounds, ethnicities, and religions, which help shed light on people's differences and increase awareness and understanding in society.  
THE STORY BEHIND QESATI
"Why did you create Qesati?" we asked, "Because I felt that some people in Kuwait were missing a safe, nonjudgmental space to express themselves and share their stories, and where they could be their authentic selves."
Creating a new initiative was not met without its set of fears: she was scared that, since it is a new concept, people might not accept it, or would not feel comfortable expressing themselves and sharing their stories so openly and vulnerably in front of other people…basically, Fatemah feared that the initiative would fail.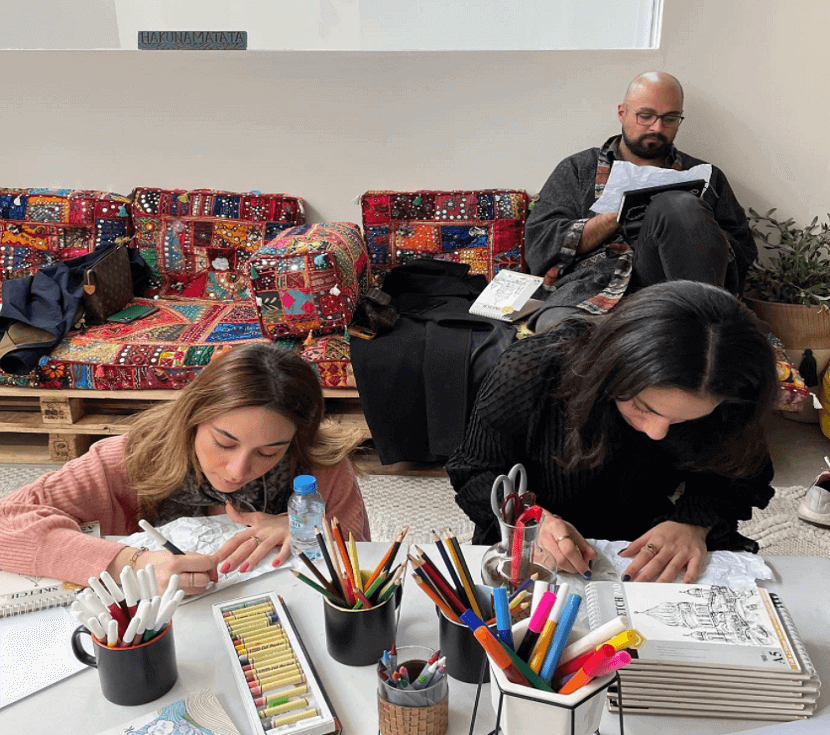 But she pushed through the fears with the support of her friends and family members; even when she felt like giving up, she remembered the impact Qesati had on others. Over time, Qesati created a diverse and expressive community that all came together to share their own stories and learn from one another.
Qesati's strong community is also its source of success, says Fatemah, having people who continuously show up, are transparent and nonjudgmental, and share their experiences authentically created a domino effect. 
A WORD OF ADVICE FROM FATEMAH ALHABIB
"Follow your passion, as cliché as it sounds. If you don't know what your passion is – which is completely okay – get out of your comfort zone and don't be afraid of trying new things, in my opinion that's how you discover your passion."